CHARLOTTE, N.C. — At WCNC Charlotte, we are focusing our coronavirus coverage on facts, not fear. We aim to give our viewers the information they need from officials to best protect themselves during the COVID-19 pandemic.
There were more than 825,300 confirmed cases of COVID-19 in the United States around 6 a.m. ET on Wednesday, according to Johns Hopkins University. There have been over 45,000 deaths in the U.S., with more than 75,000 recoveries. More than 4 million tests have been conducted nationwide.
Worldwide, there have been 2.5 million cases and 178,152 deaths.
Mecklenburg seeks 'stay home' extension
Mecklenburg County leaders were advocating for a two week extension of North Carolina's current 'stay home' order during a meeting virtual meeting Wednesday night in Charlotte. Their proposal was to send Governor Roy Cooper a letter outlining their request.
The proposal to send a letter was letter dismissed after commissioners and county officials received news reports that the governor would be making an announcement Thursday. Cooper is expected to announce a multi-step plan to loosen restrictions.
North Carolina expected to announce phased re-opening plan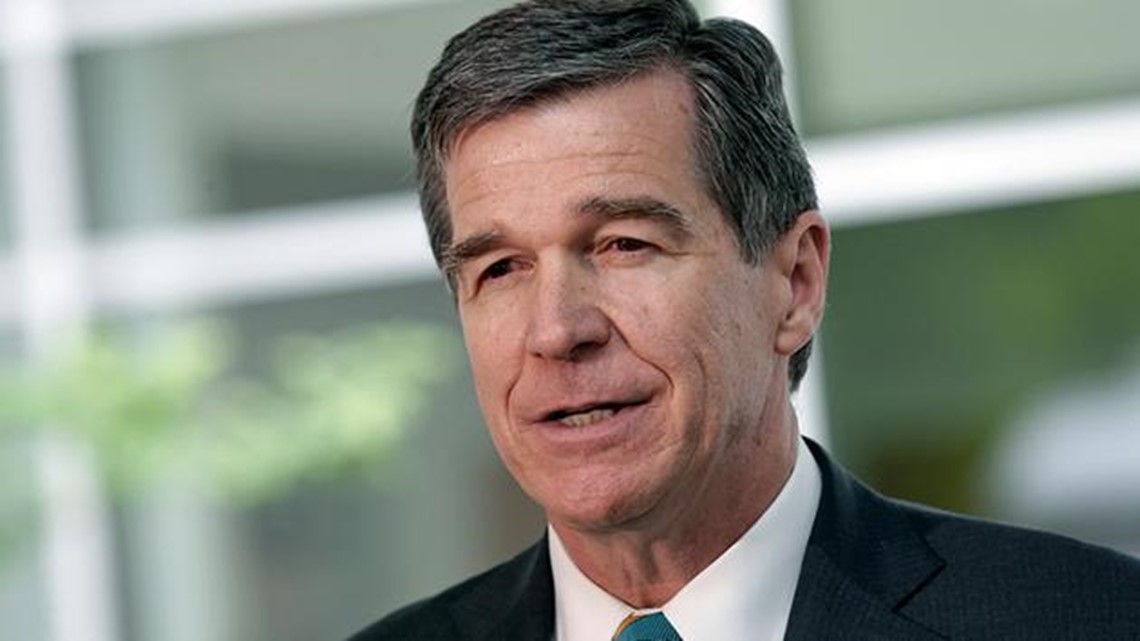 Gov. Roy Cooper is expected to lay out a three-part plan Thursday that would allow data to determine when to lift the restrictions of his stay-at-home order, in place since March 30.
Cooper and his coronavirus advisors are planning for a phased return similar to what Pres. Donald J. Trump laid out last week.
76 new cases in Mecklenburg County
Mecklenburg County Manager Dena Diorio wants North Carolina Governor Roy Cooper to extend the statewide stay home order another two weeks.
Speaking before the county commission Wednesday evening, Diorio encouraged the commission to send a joint letter to Cooper's office.
Mecklenburg County reported 76 additional cases Wednesday. A total of 1,331 residents have been diagnosed with coronavirus. 35 people have died.
President Trump news conference
President Donald Trump and the White House coronavirus task force hold a briefing in Washington. President Trump, who earlier this month announced the withholding of United States funding to the World Health Organization, may be asked to respond to the WHO chief's hopes that the US will reconsider the funding freeze.
South Carolina adds 4 York, and 1 Lancaster case
The South Carolina Department of Health and Environmental Control (DHEC) today announced 160 new cases of the novel coronavirus COVID-19, and five additional deaths.
This brings the total number of people confirmed to have COVID-19 in South Carolina to 4,761 and those who have died to 140.
Among the new cases, one additional case in Lancaster and four additional cases in York counties.
North Carolina coronavirus briefing
North Carolia is reporting 7,220 confirmed cases of coronavirus across 93 counties. 434 people are currently hospitalized. A total of 242 people have died.
The state remains in a critical shortage of personal protective equipment for medical professors. Emergency Management Director Mike Sprawberry said they state has only received 5% of their PPE orders. They're at a critical shortage of protective gowns, N95 masks, and surgical masks.
City of Charlotte launches open for business dashboard
The City of Charlotte on Wednesday launched the Open for Business dashboard, an interactive map and directory of Charlotte small businesses that have remained open throughout the COVID-19 pandemic. Intended to help connect customers with open business providing needed goods and services, the dashboard displays each small business location along with helpful information including operating hours, service delivery options and special offers. Customers are able to filter the businesses by type and location to quickly find small business that meet their needs.
Publix launches initiative to help farmers, feed those in need during pandemic
Publix announced today a new initiative to purchase fresh produce and milk to assist farmers impacted by the coronavirus pandemic. Publix will donate these products directly to Feeding America member food banks in its operating area. The initiative will support Florida produce farmers, southeastern dairy farmers and the growing number of families looking to Feeding America for fresh fruits, vegetables and milk during the coronavirus pandemic. Kicking off today, the initiative is expected to run for several weeks.
SC governor closes schools for the remainder of the year
South Carolina Governor Henry McMaster and State Superintendent Molly Spearman announced Wednesday that schools will be closed for the remainder of this school year due to COVID-19. McMaster first suspended school back on March 15. He later extended the closure until April 30.
North Carolina reports 29 new COVID-19 deaths
NCDHHS awarded $2 million Emergency Grant to support behavioral health response to COVID-19
CMS updates grab-and-go meals served during pandemic
Charlotte-Mecklenburg Schools says it served over 140,000 meals to students during the week of April 13 through April 17. The district has been offering breakfast and lunch meals for students since schools were closed earlier this year.
Winthrop returns $3.7 million in housing, dining and parking fees to students
Winthrop University has provided $3.7 million in fee adjustments to 2,960 currently enrolled students for portions of their housing, dining and parking fees after the campus closed and the university moved to remote learning last month, Interim President George W. Hynd announced today.
The fee adjustments were calculated based on students' unused portions of residence hall, meal plan, Café Cash, and parking permit charges.
Fee adjustments were completed last week, and for accounts that resulted in a credit balance, checks were mailed or processed by direct deposit Monday.
Senate reaches deal on $500 billion deal for small businesses
The program, designed to help ailing businesses stay afloat during this Coronavirus outbreak, ran out of money last week.
As the PPP gets an infusion of cash, restaurant owners are asking Congress to adjust some of the rules, now keeping many of them from participating in the program.