Roseberry, 49, is from Grover, North Carolina, which is located in Cleveland County about 40 miles west of Charlotte. U.S. Capitol police said Roseberry was sitting inside a pickup truck parked outside the Library of Congress Thursday afternoon and was claiming to have explosives with a detonator in his hand.
Roseberry surrendered to police shortly after 2 p.m. and he was taken into custody without further incident. Roseberry appeared in federal court Friday. He is charged with the threat of use of a weapon of mass destruction and use or attempted use of an explosive device. A judge ordered a competency screening for Roseberry. NBC News reported that Roseberry told officials he's having trouble understanding what's happening because he hadn't taken his "mind medicine" in two days.
Roseberry posted multiple videos to a now-removed Facebook page Thursday, demanding to speak with President Joe Biden. Officials have not determined Roseberry's motive at this time but did say his mother recently passed away.
During a lengthy Facebook live video, Roseberry said, "the revolution is on" and that he'd "die for this land." His wife told NBC News he was leaving for a fishing trip Wednesday night and said he'd been upset by the 2020 presidential election results.
WCNC Charlotte confirmed Roseberry is a registered Republican voter since 2016, and his wife mentioned the first time he ever voted was for former President Donald Trump.
In his videos, Roseberry said he was "picked by the American [expletive] people to come up here and take a stand." Much of his ranting was directed specifically at Biden and suggested he believed in the baseless election fraud conspiracy theories pushed by former President Donald Trump and other prominent Republicans that Biden was not elected legally.
"I just got chose for the job. Unlike you," Roseberry said. "This ain't about politics. I don't care if Donald Trump ever becomes president again. I think y'all Democrats need to step down. Y'all need to understand people don't want you there."
Roseberry vented a litany of complaints, ranging from the quality of modern coinage – at one point saying "Your pennies are rotting, Joe!" – to the American treatment of Afghans during the ongoing troop withdrawal. He also repeatedly called on Biden, House Speaker Nancy Pelosi and other Democrats to step down.
"You step down out of office, I'll step down out of this truck," Roseberry said. "You go home. I'll go to federal prison."
PHOTOS: NC man claims to have an explosive in DC
The truck Roseberry drove from North Carolina was filled with bags and tubs of loose change apparently designed to turn the vehicle into a huge IED. Roseberry was vague about the nature of the supposed explosive device. At one point he claimed he had a "toolbox full of ammonium nitrate." At another, he said police should ask their experts "what a 7-pound beg of gunpowder would do with 2.5-lbs. of Tannerite." Tannerite is a brand of binary explosive target most often used for firearms practice.
"Biden, there's a change shortage for a reason. I've got it all. I got loads of it," Roseberry said. "And it don't take but a half a roll of nickel to equal a .50-caliber bullet. And I'm telling you, they come in, they start shooting this window out ... this bomb's going off."
Investigators later searched the vehicle. While the U.S. Capitol Police said they found no bomb, they did say they found bomb-making materials.
Investigators said Roseberry's criminal history was "nothing that serious." In the late 1980s, Roseberry was charged with larceny over $200 and driving without a license. He was given probation for those offenses. Cleveland County court records indicate he was convicted of resisting a public officer in 1993 as well.
U.S. Capitol Police said Roseberry's mother recently passed away. Members of Roseberry's family told police he was dealing with "other issues."
Roseberry's mother died of cancer, he said, and his wife had been denied insurance coverage for treatment of unspecified cancer on her face. He claimed he had recently been denied coverage as well for shots "just so I can walk."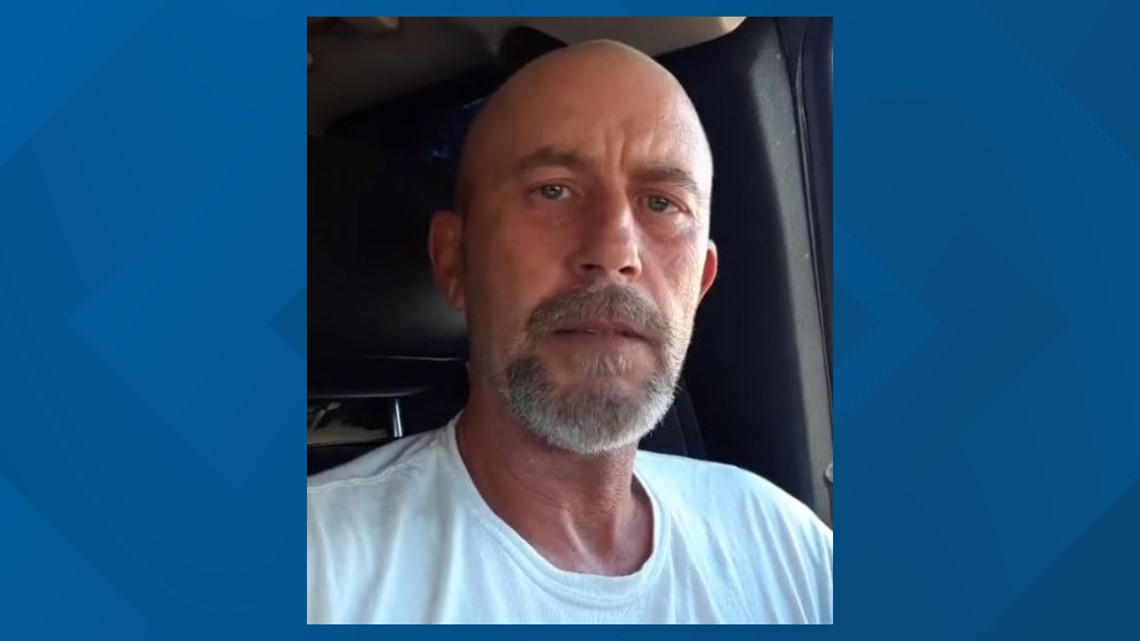 "I went to the doctor yesterday to get some of those cell therapy shots they've been bragging about giving to athletes all these years. The doctor says, 'No shots today. Insurance don't cover it anymore,'" Roseberry said. "My wife goes to the doctor. She's got cancer. And they told her it wouldn't cover it anymore because it's cosmetic. It's on her face. Where's your insurance at Biden? Obama? You keep on letting all these illegal Mexicans in here, all these illegal immigrants in here from Afghanistan ... we're going to have free health care for us. You're [expletive] giving it to them. The South's fed up!"
Roseberry's home state of North Carolina is one of a dozen states with Republican-controlled legislatures that have not yet adopted expanded Medicaid eligibility granted by the Obama-Biden administration's signature healthcare legislation, the Affordable Care Act. In states that have adopted expansion, the law allows households to qualify for Medicaid coverage if their income is below 133% of the federal poverty level – roughly $35,000 a year for a family of four. Roseberry is a registered Republican who voted most recently in the November 2020 general election, according to a public records search.
Those same records showed no significant property assets in Roseberry's name – but a history of financial troubles. Court records show he filed for Chapter 13 bankruptcy in 1998, which establishes a payment plan for unpaid debts, and then Chapter 7 bankruptcy in 2000. Chapter 7 bankruptcy allows a trustee to sell off whatever assets are available to pay off creditors. His most recent employment was listed as an assistant supervisor at a women's apparel manufacturer.
The FBI and the Cleveland County Sheriff's Office were seen Thursday at Roseberry's most recently known address.
Former FBI agent and federal prosecutor M. Quentin Williams said there is usually some sort of signaling leading up to these kinds of acts.
"There are usually signs. The question is are we paying attention to the signs?" Williams said. "We must pay attention to these signs because they're giving us indications that they're considering doing something."
Williams said if Roseberry is convicted, he'll likely face 10 to 20 years in prison, even if he didn't have a bomb.
WUSA9's Jordan Fischer contributed to this report