Frequently asked questions about North Carolina's mask mandate
Curious about how the mask mandate is going to work in North Carolina? Here are a few frequently asked questions that may help explain it.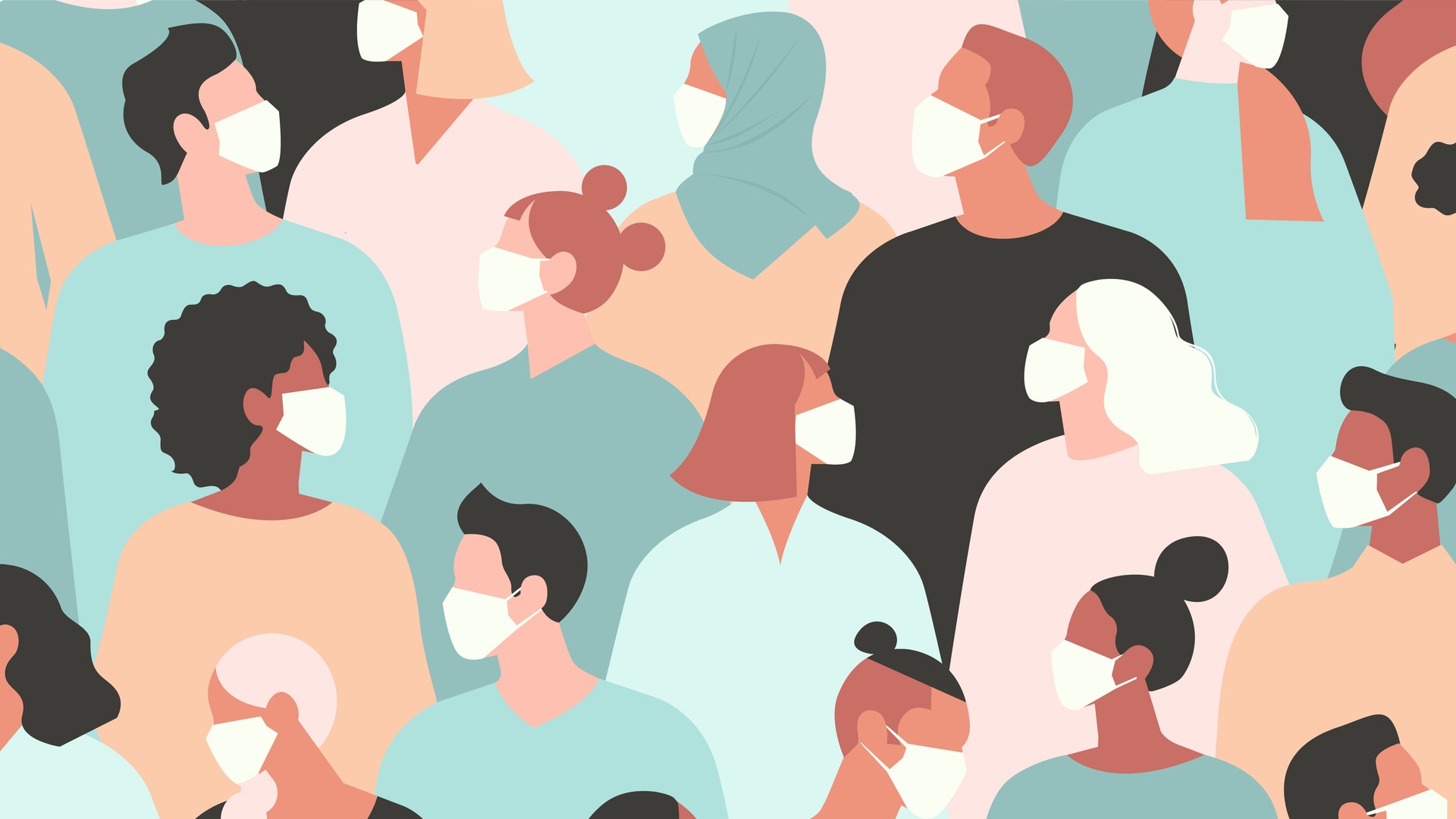 WCNC Charlotte is here to answer your questions about the mask mandate in the state.
Have a question about the mask mandate? Text your question to 704-329-3600 and WCNC Charlotte will answer it.
Why was a mask mandate needed?
:
The significant uptick in COVID-19 cases across the nation, especially in North Carolina, and the potential strain it could have on hospital capacity caused North Carolina Gov. Roy Cooper to enact an executive order "to protect the lives of North Carolinians and to avoid unmanageable strain on the state's hospital capacity and other healthcare resources across the state in the near future."
According to the executive order, November saw the highest COVID-19 daily case count since the pandemic began back in March.
"We are in danger," Gov. Cooper said on Nov. 23 while announcing the expanded mandate. "This is a pivotal moment in our fight against the coronavirus."
Gov. Cooper hopes the move will help slow viral spread without "further re-closures of the state's businesses and operations."
What does the mask mandate require?
:
The mask mandate requires face coverings in all public, indoor settings. This includes, but is not limited to, offices, businesses, retail stores, schools, museums, child care facilities, hair salons, public transportation, aquariums tattoo parlors and gyms.
For gyms specifically, this mask requirement contradicts one of the leading health agencies in the world. On its website, the World Health Organization clearly states people should not wear masks while exercising, which caused confusion in the community.
Dr. Katie Passaretti, an infectious disease specialist for Atrium Health, recommends people exercise outside and six feet apart, rather than at a gym.
"I'm recommending not going to the gym," Dr. Passaretti said. "If you choose to exercise in a gym, then modifying the type of exercise you're doing may be necessary so you can wear that mask and protect others."
Do I have to wear a mask outside?
:
According to the mask mandate executive order, North Carolinians are to wear face coverings outdoors "when it is not possible to consistently by physically distant by at least six feet from people who are not a part of your immediate household."
This includes wearing a mask while you're exercising outside or walking in a park if social distancing is not possible.
May I have a get-together at my house if everyone wears a mask?
:
The governor's executive order limits mass gatherings to 10 people indoors and 50 people outdoors.
"Studies have shown significant spread of COVID-19 through indoor and outdoor family or social gatherings," the executive order states.
Will I get in trouble if I don't wear one?
:
The governor specifically states in his executive order that authorities can enforce the mask mandate.
Law enforcement officers may cite people who aren't wearing a face covering, and they can also cite businesses or organizations that are not enforcing the mask mandate.
If a person refuses to wear a mask and is denied entry into somewhere, officers are allowed to enforce trespassing laws.
Does everyone have to wear a mask?
:
The mask mandate applies to people over the age of 5, but those over the age of 2 are recommended to wear a mask anyway.
Collegiate and professional athletes are "encouraged but not required" to wear masks while exercising or recovering from a recent exercise. However, if a sports league requires they wear a face covering, they are to adhere to those guidelines.
There is also an exception for those who cannot wear a mask for medical reasons or due to a disability, those participating in a religious ritual, or broadcasters such as WCNC Charlotte employees.
At WCNC, we take our employee's safety very seriously. We follow both state and CDC guidelines and have taken numerous steps to keep our employees and workplace safe. The North Carolina Governor's office mask mandate includes an exemption for public speaking and broadcasting. Our anchors who are inside the building do not wear a mask while we broadcast the news so that we can ensure the viewers can understand the stories. Anchors keep at least 10 feet apart from one another while in the studio, and they do wear a mask when they are not presenting the news. All other employees at our station are required to wear masks at all times, keep at least 6 feet apart and practice good hygiene following the CDC guidelines.
The state has outlined the following exceptions to the North Carolina mask mandate:
Should not wear a Face Covering due to any medical or behavioral condition or disability (including, but not limited to, any person who has trouble breathing, or is unconscious or incapacitated, or is otherwise unable to put on or remove the Face Covering without assistance.
Is under five (5) years of age.
Is actively eating or drinking.
Is seeking to communicate with someone who is hearing-impaired in a way that requires the mouth to be visible.
Is giving a speech for a broadcast or to an audience.
Is working at home or is in a personal vehicle.
Is temporarily removing his or her Face Covering to secure government or medical services or for identification purposes.
Would be at risk from wearing a Face Covering at work, as determined by local, state, or federal regulations or workplace safety guidelines.
Has found that his or her Face Covering is impeding visibility to operate equipment or a vehicle.
Is a child whose parent, guardian, or responsible person has been unable to place the Face Covering safely on the child's face.
Anyone who declines to wear a Face Covering for these reasons should not be required to produce documentation or any other proof of a condition, according to the state.
Children under two (2) years of age should not wear a Face Covering.
May I take my mask off if I'm eating or drinking?
:
The executive order mandates all workers at restaurants, breweries, distilleries and wineries wear masks.
Patrons of these establishments must wear a mask when they are not actively drinking or eating.
How long is this mask mandate in effect?
:
The mask mandate is supposed to last until Dec. 11 at 5 p.m. but there is a chance it could be extended in the event that case numbers do not start to decrease in the area.
Have a question about the mask mandate? Text your question to 704-329-3600 and WCNC Charlotte will answer it.