UNION COUNTY, N.C. — The Union County Public Schools Board of Education voted 5-4 Tuesday night to keep masks optional.
According to the North Carolina Association of Educators, 110 of 115 public districts in North Carolina require masks indoors. Union County is among those five without a mandate in place. As of Sept. 3, there were more than 5,400 people from the district in quarantine with at least 367 positive COVID-19 cases.
Dueling rallies gathered outside ahead of the meeting -- those for and against mandating masks in schools. Pro-mask parents said they feel it's all about student safety and keeping an eye on COVID-19 metrics.
"I want to keep my kids safe," parent Julie Wardly said. "I've got a son who is high risk and I want to keep everyone in our community safe."
Other parents disagreed, urging the school board to stick to the mask optional plan.
"Thank you for remaining on the side of common sense and respecting parental rights acknowledging that we as parents are the resident experts when it comes to our children," parent Cecil Hou said.
But for many, the quarantine policy set by the Union County Department of Health complicates the masking decision.
"If a positive kid is not wearing a mask then everyone around that child quarantines, so yes your parental choice does affect our kids," parent Jermatic Chambers said. "Unmasked kids cause quarantines."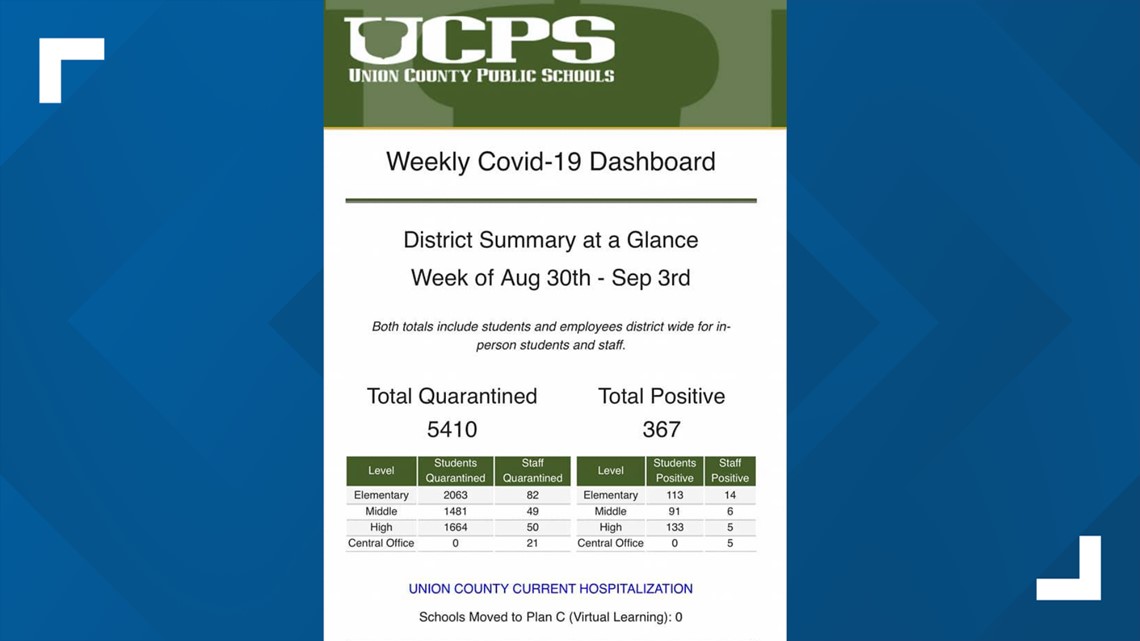 Concerned community members say a mask mandate could help keep students and school staff safe after the district saw an outbreak of COVID-19 cases in the first few weeks of school.
"It's going to keep happening," concerned parent Elena Brown said previously. "It's not going to stop just because we want it to."
Last week, Brown helped host a virtual forum with local physicians to address some of the community COVID-19 concerns and the need for masks in schools.
"At this point, it's not an opinion, it's proven fact," Brown said. "The ICUs are full, all of their practices are inundated so at this time we have to put politics aside and do what's best for public safety and the community."