CHICAGO — The last time Charlotte FC faced Chicago Fire FC, the black and blue were left with a hefty burn. And while revenge is usually best served cold, some like it hot.
Chicago Fire came down to the Queen City and won three goals against Charlotte's two. It wasn't the greeting Charlotte FC had in mind for the fans inside Bank of America Stadium.
That just made Saturday's rematch all the more opportune for vengeance. And Charlotte found just that in stoppage time.
Chicago brought the heat on their home turf at Soldier Field, with Mauricio Pineda finding the net just three minutes into play. Another 27 minutes would pass before John Duran scored the second goal for them too.
But that would be the last time Chicago found the net all night. After halftime, Karol Swiderski answered with a goal 68 minutes in, with Nuno Santos kicking it in less than 10 minutes later. At that point, both teams were tied at a pair of goals each.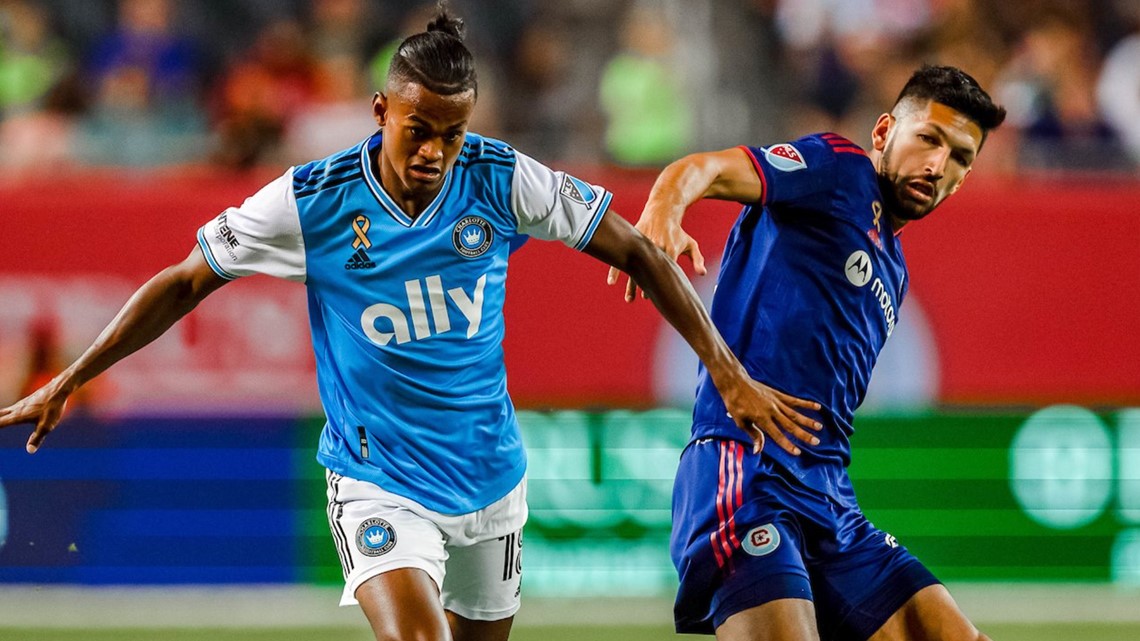 And it stayed that way, at least for another 20 minutes. Then Swiderski sealed Charlotte's fate with one last goal in stoppage time, and the game ended with Charlotte FC exacting revenge 3-2, the same score Chicago had previously scorched them with.
Charlotte was 8-13-1 in Eastern Conference games and is 4-2-0 when it scores a pair of goals. So far, Andre Shinyashiki has scored four goals for Charlotte. Swiderski has had three goals and three assists over the last 10 games.
On the other hand, The Fire was 6-11-6 against Eastern Conference opponents. The Fire was 4-0-1 when they score at least three goals.
Charlotte most recently hauled in a 1-0 win against New York City FC last week.
Daniel Ríos scored the only goal of the match just five minutes in, and New York City was unable to come up with an answer for the remainder of the match. However, Christian Fuchs was handed a red card at 56 minutes in.
All of WCNC Charlotte's podcasts are free and available for both streaming and download. You can listen now on Android, iPhone, Amazon, and other internet-connected devices. Join us from North Carolina, South Carolina, or on the go anywhere.