CHARLOTTE, N.C. — The Atlantic basin has officially entered the most active time of the year for the development of hurricanes and other tropical cyclones.
Towards the end of August, tropical activity typically ramps up ahead of the official peak of the hurricane season on Sept. 10. Historically, two-thirds of hurricanes form between Aug. 20 and Oct. 10.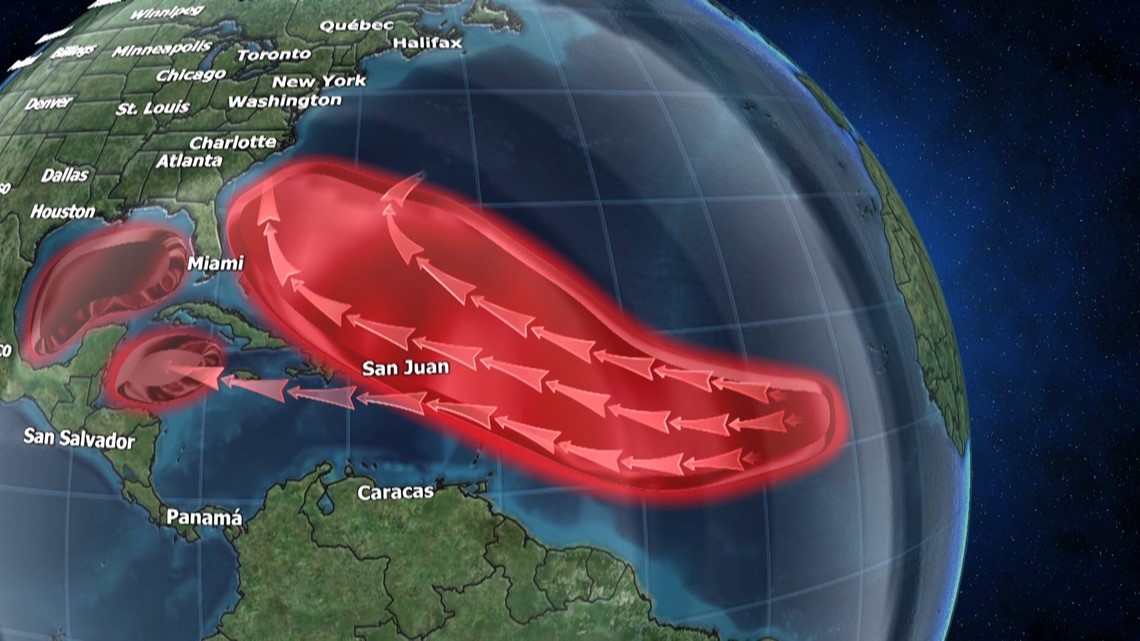 In August, the MDR shifts to the area between Africa and the Lesser Antilles. This zone is normally not conducive for formation earlier in the season because of drier air, which typically also contains Saharan dust particles.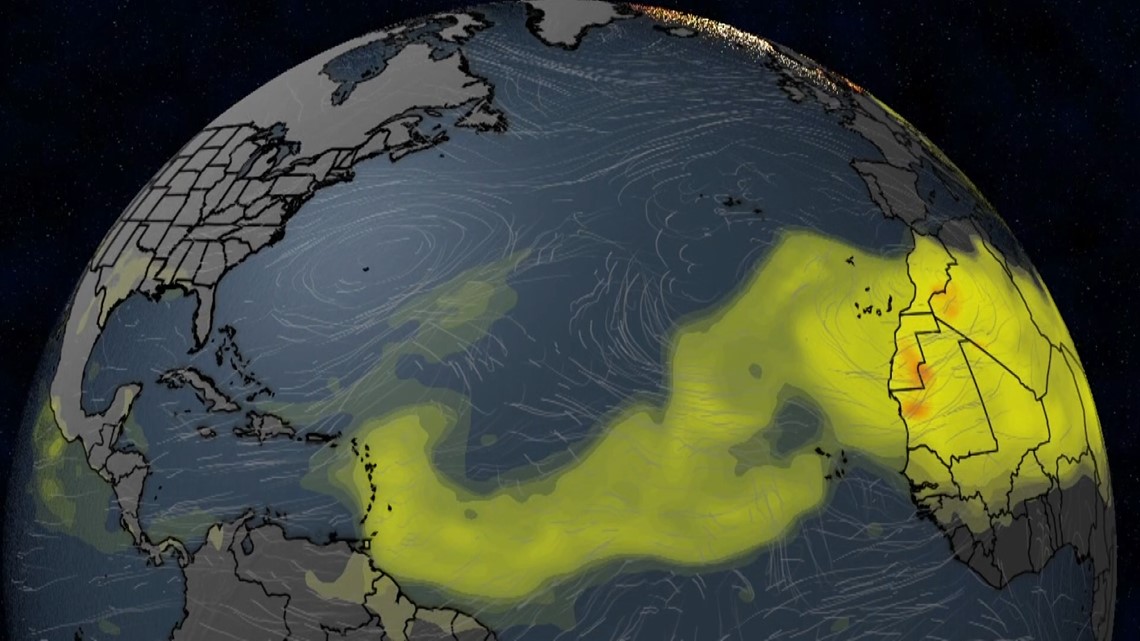 Trains of tropical waves also begin to emerge off the African coast into the eastern Atlantic Ocean. These tropical waves act like the seeds of potential future storms that could eventually become tropical depressions, tropical storms, and hurricanes.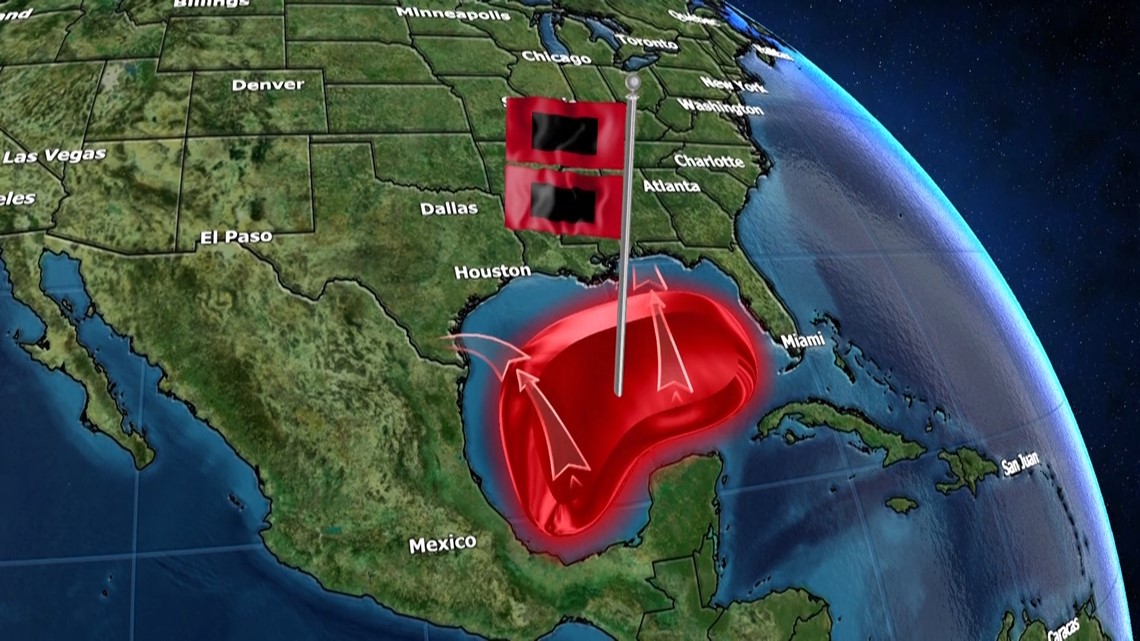 The Gulf of Mexico also becomes a hot spot for tropical activity in late August and early September. This is because water temperatures reaching their highest levels of the year.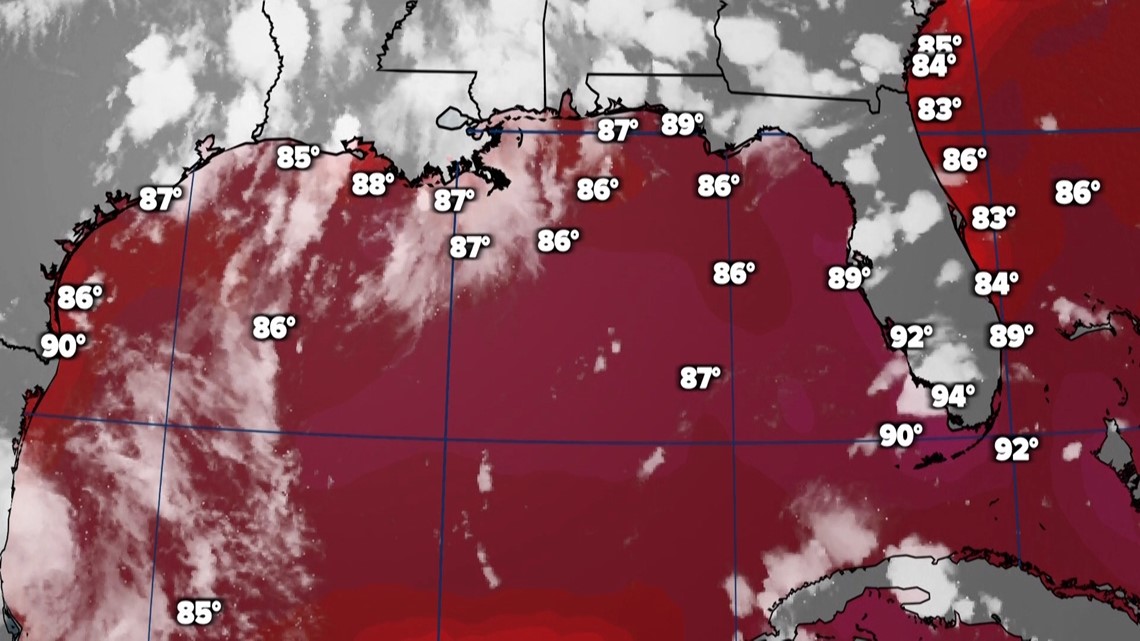 Between 2016 to 2021, at least one hurricane has hit the United States between August and October. Four of those storms made official landfall within the month of August.
Hurricane Harvey made three different landfalls in the United States in 2017: two in Texas and one in Louisiana. As it meandered back and forth, it brought historic flooding to Houston.
Hurricane Isaias made landfall in August 2020 near Ocean Isle Beach along the Carolina coast. This caused major coastal flooding and beach erosion.
Later the same month, Hurricane Laura, a Category 4 storm considered to be a "major hurricane," brought historic flooding and storm surge to coastal Louisiana. The storm made landfall near Cameron.
Just a year later – another Category 4 hurricane, Ida, hit Port Fourchon, Louisiana. The storm brought destructive winds and heavy rainfall to the region nearest New Orleans on the anniversary of Hurricane Katrina (2005).
Besides these landfalling storms, hurricanes Irma (2017), Florence (2018), and Dorian (2019) all began their formation journey in August.