CHARLOTTE, N.C. — The coronavirus pandemic has worsened the homelessness crisis across America and Charlotte is no exception.
Even before COVID-19, shelters across the city were at or near capacity. Now, in the midst of a pandemic, some programs including Room in the Inn have been forced to cease operations due to health and safety concerns.
The Salvation Army's Center of Hope is another Charlotte shelter that houses women and families, but COVID-19 has impacted it as well, shrinking its capacity down to 50%.
Tent cities are now peppering Uptown Charlotte, and many of those tents are filled with people who never anticipated being without a home.
Attached to those tents are stigmas, including that the people inside those tents want to live that way. For many, they fell on hard times and had no one to turn to.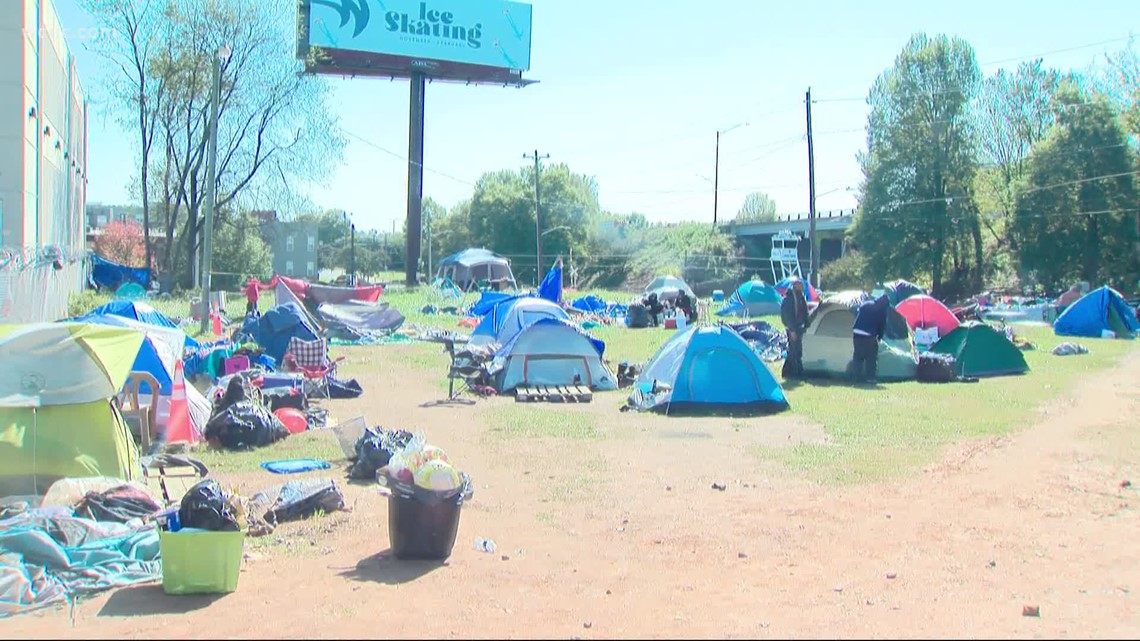 "You have to be in our shoes," said Katrina Carter, who formerly lived in a tent in Uptown. "Everybody wasn't born with a gold-handle spoon in their mouth. We didn't ask for this. A lot of us got put in situations where we had to come out here."
One person living in a tent told WCNC Charlotte's Lana Harris that a person once yelled at her from a car, telling her to get a job. She said she can't get a job due to her disability.
Joel Segal, the executive director of the organization Housing and Dignity for All told WCNC Charlotte one stigma that people living in tents get all the time is that they don't have jobs.
"I think that's the prevailing view," Segal said. "In fact, before I started running Charlotte's winter shelter, I thought the same thing. A large percentage of them are working."
"There's people out here that go to work," Carter said. "They get up early in the morning and this is what they have to come back to."
"So that would lead us to the question of why do we have working people living in tents," Segal said.
Segal says the homelessness problem in Charlotte has become even more noticeable since the pandemic started in March, and it's the worst place to be right now.

"This is a petri dish for spreading, and people will freeze to death of hypothermia," Segal said.
And with temperatures dropping ahead of winter, Segal said it's extremely important to help those in need.
Items they need are things like sleeping bags, cushions, hand warmers, jackets, tents, winter clothes, and thermal underwear.