CHARLOTTE, N.C. — Mecklenburg County leaders are seeking solutions after a WCNC Charlotte investigation uncovered a disturbing practice for housing kids in the foster care system.
WCNC Charlotte learned some kids are actually sleeping at the Department of Social Services offices when there's nowhere else for them to go. For months, the county refused to fill in the blanks and find these kids a better place. Until now.
It was a shocking revelation: A viewer tip that led WCNC Charlotte to find foster kids being forced to sleep in a government conference room. What was almost as surprising is how Mecklenburg County handled questions about it. Michelle Boudin kept pushing for answers and now we're learning how they plan to fix the upsetting problem.
"We have had meetings with DSS leadership. They're very concerned because there are kids actually staying in their offices because they don't have placement for them and I think kids are staying in hotels as well," Trish Hobson, the executive director of The Relatives, an emergency housing nonprofit in Mecklenburg County, said.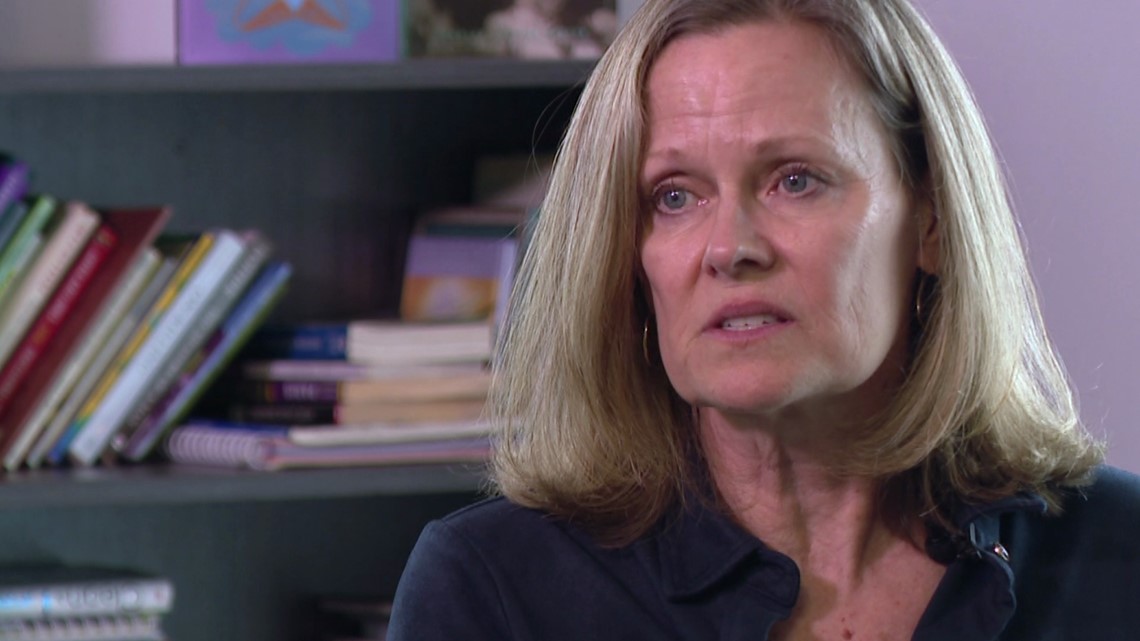 WCNC Charlotte repeatedly tried to get Mecklenburg County to speak publicly about the issue following an interview with Hobson. At the time, all the county offered was a generic statement saying it "appreciates your efforts to assist in recruiting foster care placements."
Once the story aired, Deputy County Manager Anthony Trotman, who oversees Youth and Family Services, agreed to talk. When pressed about kids sleeping on mattresses in government facilities, Trotman said things are getting tricky for Social Services.
"There's been a huge uptick in this particular situation because there's been more complex kids in our custody and that began to happen in the summer of 2022," he said.
Trotman admitted that foster kids are indeed sleeping in conference rooms or hotels every month.
"We've had, on average, six kids that have had to sleep in a hotel setting, a partner facility with beds, as well as the office," he said.
What happens when they're in the office?
"There's two social workers assigned to each kid in our custody and we make sure they have all the wrap-around support they need," Trotman explained. "They need to go to school, we give them transportation, and for kids that need to sleep in the office, we have mattresses and all of the bedding necessary to support those youth. And we provide food and snacks."
He said putting foster kids in a government facility isn't ideal and described it as "extreme" circumstances.
"It's never our intent to keep a kid in a government building," Trotman said. "That's under extreme circumstances where a kid will be in a government building. It is our intent to put them in a proper placement setting, but when it's not available it's our responsibility to ensure the kids' safety."
Mecklenburg County also clarified the initial numbers they provided about foster care. On average, there are 500 foster kids in Mecklenburg County every day who need somewhere to go. There are only 88 licensed foster care homes in the county. That's down from 110 a few years ago, despite Mecklenburg County's growing population.
There are another 500 licensed foster care homes statewide, meaning Mecklenburg County has to compete with every other county to use those additional homes.
"That is an issue we have. We need more foster families," Trotman said. "We know it's a problem, we're going to find solutions."
Mecklenburg County is now working with a marketing firm to help spread awareness, according to Trotman. He said they're making progress on building a new facility to house kids.
"We are going to have six beds for boys and six beds for girls because we know there is a continuing issue as far as capacity," Trotman said.
But the facility won't be ready until 2025.
For anyone interested in becoming a foster parent or learning more about the system, there are several support groups in Charlotte and classes scheduled to get you trained. Click here to learn more information.
WCNC Charlotte is committed to reporting on the issues facing the communities we serve. We tell the stories of people working to solve persistent social problems. We examine how problems can be solved or addressed to improve the quality of life and make a positive difference. WCNC Charlotte is seeking solutions for you. Send your tips or questions to newstips@wcnc.com.