Here's how to make a COVID-19 vaccine appointment in both NC and SC
Getting an appointment hasn't been easy. Here's a step-by-step guide for some of the biggest vaccination sites in the Carolinas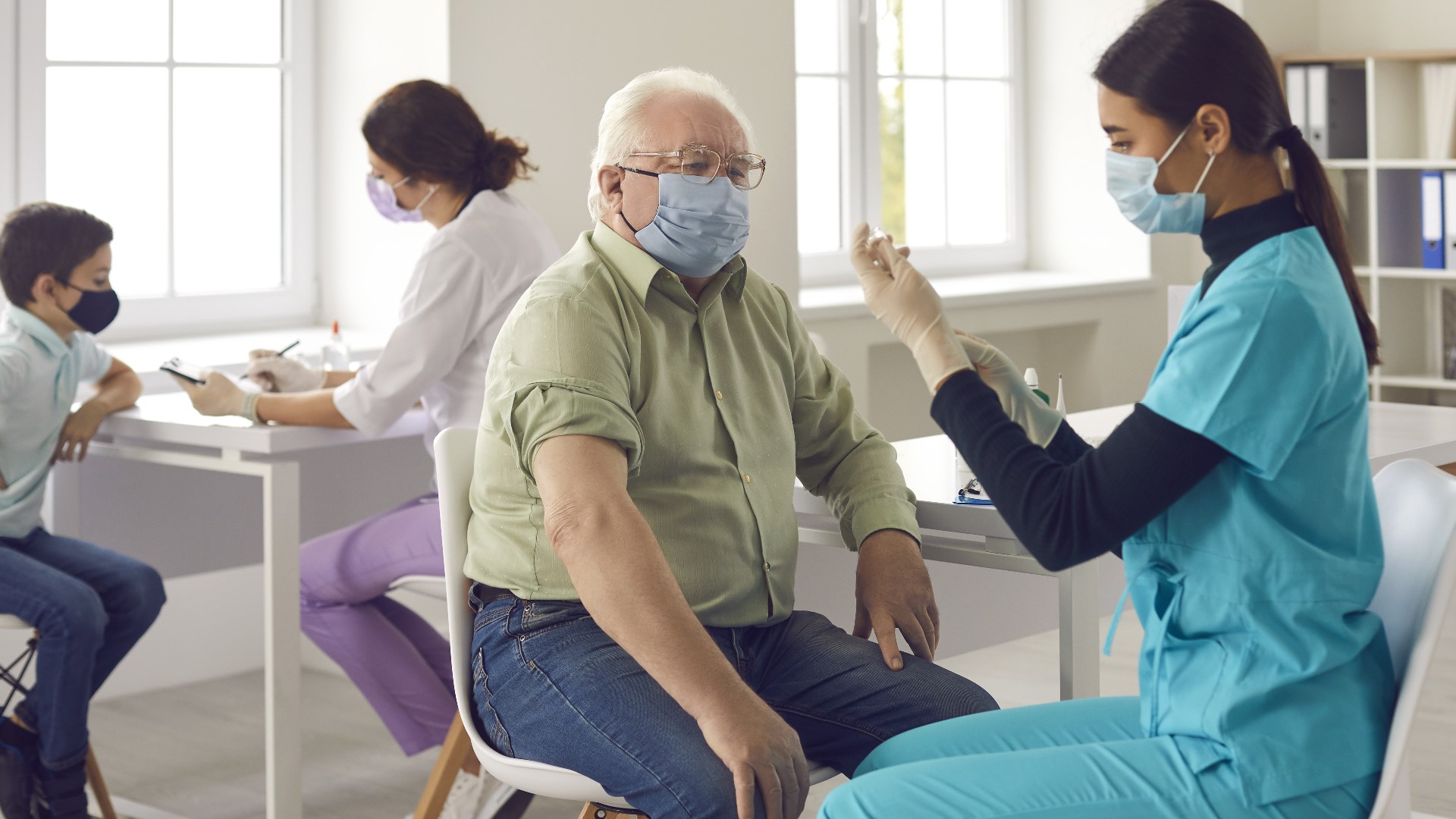 While more people are becoming eligible to get the COVID-19 vaccine, getting an appointment isn't getting any easier. There is still a limited supply of it and the demand grows each time we move into the next group or phase of people.
Right now, in North Carolina, anyone in Groups 1, 2 or 3 are eligible. Select members of Group 4 are eligible, including adults with certain health conditions. Meanwhile, South Carolina remains in Phase 1b, a much broader group of people including adults 55 and older, front-line workers and adults with pre-existing health conditions.
We're breaking down how you can get a vaccine appointment in the Charlotte area, and in South Carolina. Read below for the full breakdown.
Getting the vaccine in Charlotte
Getting an appointment will take a little bit of luck and a lot of patience.
Charlotte-area health departments and the two major area hospital systems have been giving the vaccine from the start. It's where the bulk of the vaccine supply is going.
Right now, Novant Health is booked out until April -- but there are some tips and tricks to get an appointment sooner. Novant Health officials gave WCNC Charlotte a step-by-step guide to making an appointment.
"We recommend checking back on a regular basis as we do offer appointments real-time or if we have a cancellation," said Pam Norton, Director of Operations for Novant Health.
Registering with Novant Health
:
"When you click 'Schedule Now,' it's going to take you through a series of questions to determine if you're eligible and where you should be scheduled," Norton said.
Having a Novant Health MyChart account isn't necessary but could be helpful. After selecting a prioritization group, locations will be listed.
Short questionnaire
The next step will be a short questionnaire about any symptoms or recent vaccinations. Then, available appointments will be shown.
Even if it seems far out, book it -- appointments often can be moved up.
As Novant Health gets more vaccine from the state, they work to bring in people who have already been waiting. Then, more appointments are released to the public.
"We do recommend checking back on Saturdays," said Norton. It's when the most appointments will be available.
Many people have said checking late at night or early in the morning could be worth it but it's never a guarantee.
"The only benefit to getting up in the middle of the night when no one else is online is just for a cancellation," said Norton.
Registering for your second dose
Second appointments for people given the Pfizer or Moderna shot will be given at the site after the first shot is given.
Registering with Atrium Health
:
Log in or sign up for MyAtriumHealth
You don't need to be an Atrium Health patient in order to make an account.
Short questionnaire
After logging in, select schedule a COVID-19 vaccine appointment. After answering a few questions to check eligibility, it will give the option to select an appointment at one of this week's mass clinics.
Picking your appointment
Appointments can also be made at other Atrium Health locations. After selecting the best location or all of them, the page may take a few minutes to load before showing what time slots are available.
Some of that is luck and refreshing the page could help.
"Being aware and keep checking back is going to be important," said Dr. Katie Passaretti with Atrium Health.
Atrium Health will note which events are giving the single-dose Johnson & Johnson vaccine. While health officials say getting any of the vaccines is a good idea, this gives people the chance to choose if they'd like the single-dose shot. The same rules apply and checking back often will be key.
For those getting the Pfizer or Moderna vaccine, the second dose appointment will be booked at the same time as the first appointment.
Registering at pharmacies and grocery stores
:
Registering with other counties
: